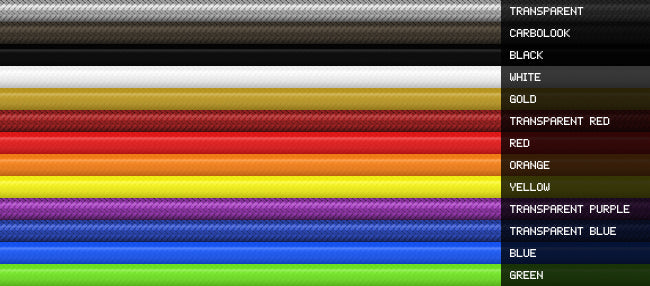 Mazda MX5 MK1 - Non ABS Kit Standard Internal (Grommet Style) Braided Brake
BIAS VALVE CONNECTION:
3/8 UNF
ABS Delete (Internal Grommet Style) Kit
A Proline Braided Lines ABS Delete Kit is a must for any track/race or rally car. By removing your ABS, your car's braking performance on track is improved with a stronger pedal feel due to no more intrusive ABS systems. Removing the ABS also frees up space in your engine bay and saves weight while putting you, the driver, back in control.
An Internal ABS Delete Kit replaces all your car's old corroded hard lines with hard drawn tensile stainless steel braided hose with the highest quality stainless steel fittings swaged in house. 
Kits are designed to retain the original calliper flexi lines so if you haven't already upgraded to braided calliper lines check out our braided brake line kits.
An internal grommet style kit brings your rear brake line in to the car, passing through the bulkhead and rear of the car using a continuous line with a rubber grommet to seal around the the line as it passes through. 
Removing the ABS and rerouting the rear brake line through your car to add a bias valve or hydraulic handbrake can be very time consuming making our ABS delete kits a straight forward and simple solution to the problem.
Don't risk using inferior products when it comes to your brake lines. Most of our competitors use zinc plated fittings which are still susceptible to corrosion; fit a brake line you can trust. 
With our stainless steel fittings and line we can offer a lifetime guarantee.
We offer a large range of kits but if you can't find one to suit your vehicle and would like a custom kit made, please get in touch and we will be more than happy to help you out.
When ordering please specify the thread sizes required for your bias valve or hydraulic handbrake so that we can make the kits to suit. If you haven't already got a bias valve for your build check out our range and when ordered together we will make sure you have everything you need.
KIT INCLUDES
1 Line from the BMC to a tee piece for the N/S/F front

1 Line from the BMC to a tee piece for the O/S/F front

1 Line from BMC to a bias valve connection
1 Line from bias valve connection to rear block
1 Rear lines from to rear calliper line
1 Tee brass pieces
20 6mm Black P clips
Stainless steel banjo bolts (If required)
Copper crush washers (If required)
SPECIFICATION
Line Inner Material PTFE
Line Outer Material Stainless Steel Braid with a PVC Cover
Fitting Material Stainless Steel (303/304)
Temperature Range -70°C to 260°C (-94°F to 500°F)
Inside Diameter 3.5mm
Outside Diameter 7.5mm
Maximum Working Pressure 290 Bar (4206 PSI)
Bursting Pressure 870 Bar (12618 PSI)
Minimum Bend Radius 38mm
These images are for illustration purposes only the product you receive will be specific for your vehicle